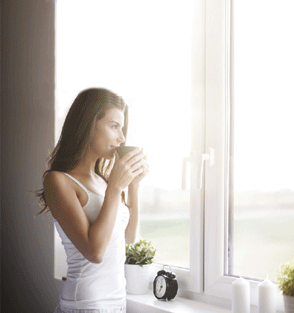 Ayurveda products on sale
Our current Kapha offering
Temperatures are rising. Nature is awakening anew. All these are signs of the beginning of the Kapha season.
Prompted by the cold and heavy foods during the winter months, Kapha has increased quite a bit. As a structuring principle, Kapha stands for characteristics such as cold, liquid, heavy and tough. Many people now feel the Kapha dominance as a burden of additional pounds. For others, less noticeable metabolic ballast has accumulated during the winter months.
With the rising temperatures, the Kapha in nature and in our body dissolves and liquefies. From an ayurvedic point of view, wetness and rain are proof of this as well as runny noses, wet coughs and hay fever.
Accordingly, in spring it is now important to maintain Dosha balance during the change of season.
We support your with our current offers for the Kapha season, from cosmetics to nutritional supplements. All components are suited to the special Kapha season requirements, based on traditional ayurvedic knowledge.
Some aspects of Ayurveda knowledge are based on principles and perspectives that differ from Western science as we know it, so please read the important information we have compiled to help you.
For a detailed ingredients list and dosage of each product, please look under the specific product.