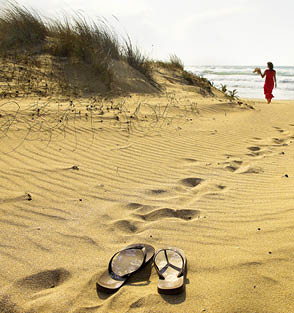 Ayurveda products on sale
Our current vacation specials
Have you already made travel plans for the summer? We've put together a list of products for your summer vacation so that you can enjoy your precious holiday and fully relax.
Use appropriate churnas, our Digest Plus Tea and Herbal Oil with Mint so that unusual dishes don't spoil your vacation.
For those of you who want to enjoy the sun untroubled, we have an Aloe Vera Gel. Pleasantly cooling, this gel soothes and pampers your skin after you've been in the sun. A wonderful after-sun care for all types of skin.
We hope you enjoy your vacation!
Some aspects of Ayurveda knowledge are based on principles and perspectives that differ from Western science as we know it, so please read the important information we have compiled to help you.
For a detailed ingredients list and dosage of each product, please look under the specific product.