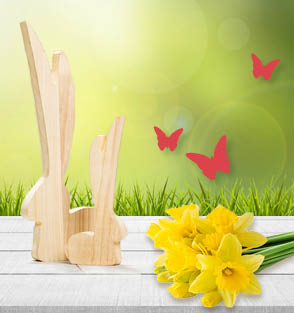 Ayurveda products on sale
Our Easter Specials
Welcome to the Easter season, a time of year that is celebrated in many countries of the world with coloured eggs, special dishes, and different customs in each country. Easter is also a great time to see your family and friends. Whether you're looking for a small Easter gift or want to spoil yourself and your guests with ayurvedic delicacies, we support you with our attractive Easter offers.
Some aspects of Ayurveda knowledge are based on principles and perspectives that differ from Western science as we know it, so please read the important information we have compiled to help you.
For a detailed ingredients list and dosage of each product, please look under the specific product.