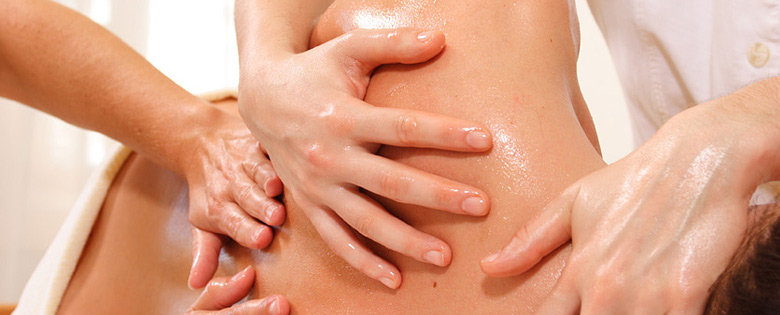 Purification from the inside, the Ayurvedic way
Panchakarma "Five Actions"
These days, with increasing frequency, the mainstream media are covering the Indian science of health, Ayurveda, especially with regard to "Panchakarma Treatments". Panchakarma in Ayurveda is an extremely intense, and at the same time, a very gentle internal cleansing. Panchakarma is a Sanskrit word which means "five actions". Maharishi Ayurveda uses the following therapeutic procedures for the elimination of toxins:
synchronous body massage by two technicians (Abhyanga)
continuous stream of warm herbalized oil on the forehead (Shirodhara)
herbal steam bath (Swedana)
herbalized enemas (Basti)
rejuvinating treatment of the eyes (Netra Tarpana) and of the nasal passage (Nasya)
By these treatments, which synergistically complement each other, a profound and lasting physical purification is achieved. The result: body, mind and spirit are in balance again. This creates well-being and gives new vitality.
Researchers investigate Panchakarma
According to a recent scientific study*, blood toxins are eliminated by classical Ayurvedic Panchakarma therapy (*Study by Maharishi University of Management, Institute of Technology and Public Policy, Fairfield, Iowa, in cooperation with the University of Colorado, published in "Alternative Therapies in Health and Medicine", Vol 8, No. 5: pp. 93-103).
A study at the Institute of Science conducted by Dr. R. Waldschütz* also confirmed a significant reduction in total cholesterol during a Panchakarma treatment (*Dr. R. Waldschütz : "Changes in physiological and psychological parameters during an Ayurvedic purification course", published in the medical journal "Erfahrungsheilkunde" 4, 1999, p 239 - 248).
Anti-ageing – with Ayurveda really works!
Detoxification prevents aging. In many patients, the positive experiences of Panchakarma treatment lead to more zest for life and a move towards being more health conscious. It is often reported that stiff joints become flexible, the sense of taste is enlivened, and the entire mind-body system feels completely rejuvenated.
Quality + Authenticity = Maharishi Ayurveda
"Maharishi Ayurveda" is offered at various health centers in Germany, Austria and Switzerland. The name "Maharishi Ayurveda", stands for authenticity and quality worldwide. The professional organization of Ayurvedic physicians in India, the "All India Ayurvedic Congress", confirmed the outstanding position of Maharishi Ayurveda: "Maharishi Ayurveda includes the full range of treatments described in the classical texts, which, however, are not generally available in Ayurveda as practiced in India today."
Three good reasons for enjoying Panchakarma in your home country:
Why reduce the success of your treatment by enduring travel and time shift stresses?
Why travel far at all, when the authentic and original form of Ayurveda is offered in your area?
Why go without Ayurvedic after care in Germany, when there are highly trained and experienced Maharishi Ayurveda doctors here?