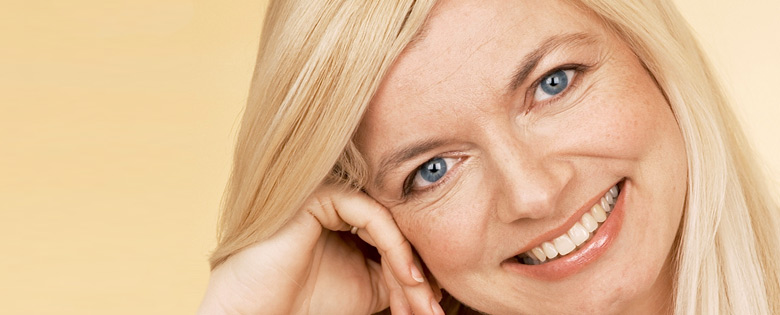 Actress Michaela Merten talks about her experience with Ayurveda
The actress, best-selling author and singer is known to television viewers through her roles in 'The Old Fox' or 'Derrick'. She brought in an audience of up to six million viewers weekly with her series 'Katrin ist die Beste' and was voted most popular German actress in 1999.
Michaela Merten has worked intensively for over 20 years in the area of naturopathy and as both author and lecturer enjoys a reputation as an expert in water, health, nutrition and prevention.
'Ayurveda was a wonderful discovery for me many years ago. The recommendations of this ancient store of knowledge are extremely beneficial for my well-being throughout my often busy life. Hot water with a little ginger for example is my small, daily inner cleansing programme and the Ayurveda teas are invaluable for me in maintaining balance also in times of stress. Maharishi Amrit Kalash is my definite favourite out of the Ayurvedic food supplements. Have you ever tried the herbal paste in hot milk? Simply delicious.'
'The variety of Ayurveda and its holistic perspective on our health fascinate me to this day. This is because body, mind and soul act as a unit and I find this experience fulfilling. The feeling of holistic health results especially during and after an Ayurvedic cleansing treatment, which I find very valuable. I naturally try to maintain this feeling as long as possible through a proper diet, a healthy daily routine and Maharishi Ayurveda products.'
Read more about Michaela Merten at: www.MichaelaMerten.de.
Our tip for people actively involved in sports: Sport Rasayana, the Ayurvedic food supplement for people actively involved in sports, manufactured in a highly complex way following a classical formula.