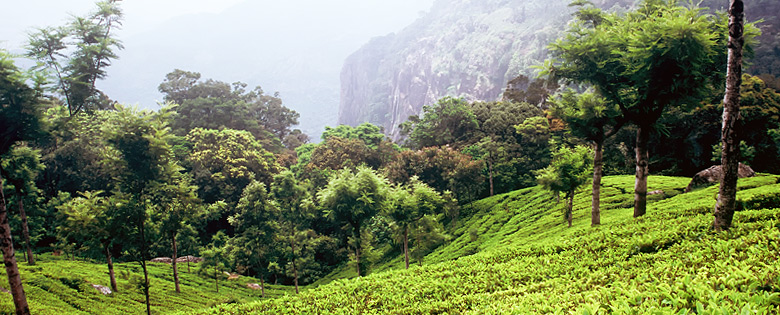 Claim
For anyone who wants to live a healthy life and trusts in the purity of nature, Maharishi Ayurveda is a reliable companion for holistic health and natural equilibrium. We use the millennia-old knowledge of the Ayurvedic health system authentically to develop, produce and supply the best Ayurveda products for modern life.
Cultivation and harvesting
All products imported from India come from our principal producer 'Maharishi Ayurveda Products India' (MAP India). This enables us to maintain the control needed to guarantee the highest possible quality. Most of the plants and herbs are grown on our own land with sustainable cultivation and are harvested at the time when they are most potent. The effectiveness of a plant varies greatly according to the season, the cycles of the moon and the time of day when it was harvested. Raw materials that in the opinion of our experts do not meet the necessary quality requirements in terms of purity, maturity, or potency, are not used.
Production
Cultivation, harvesting, processing, storage: all production processes are supervised by a Council of Vaidyas (Ayurvedic experts). This Council of Vaidyas was founded by the leading experts of India: B. D. Triguna, advisor to the Indian government and former president of the All India Ayurvedic Congress; Balraj Maharshi, leading expert in Dravyaguna, the identification and application of medicinal plants as well as V. M. Dwivedi, internationally recognised authority in the field of rasayanas (Ayurvedic herbal and mineral preparations).
Recognition
The 'All India Ayurvedic Congress' is the largest professional organisation and highest authority of Ayurveda in India, with over 300,000 Ayurvedic experts as members. An official endorsement from the president of this organisation states that Maharishi Ayurveda represents the authentic and classical form of Ayurveda and practises the tradition of Ayurvedic knowledge in its completeness, to a degree that is otherwise hard to find in India today.
The full quote by the President of the 'All India Ayurvedic Congress' can be found here.