Your partner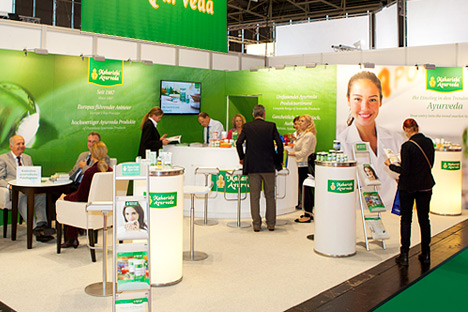 The company
Maharishi Ayurveda Europe has been active in all major markets in Europe since 1987.
Reliable, transparent distribution chain with own cultivation, production, packaging design and manufacturing.
Professional product management focusing on continuous availability of items with high stock turnover rate.
Special promotions for consumers and trading partners.
Increasing proportion of products derived from organic farming.
Take advantage of a quarter century of market leader know-how.
Comprehensive marketing support
Extensive product training for your sales consultations and PR activities
Point of sale displays and product giveaways
Trade fair attendance
Cooperation with the German Ayurveda Association (Deutsche Gesellschaft für Ayurveda (DGA)) for lectures, seminars, training events and courses.