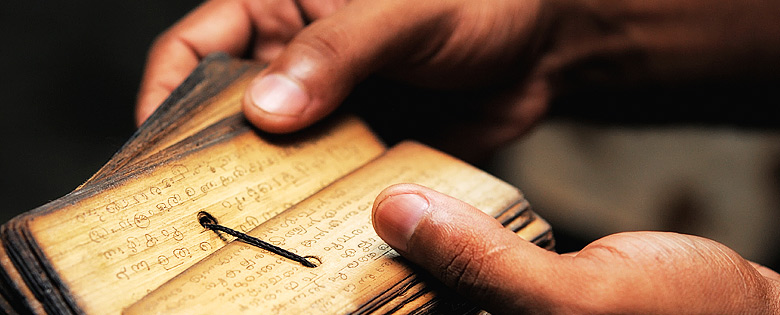 The history
"Ayur" means "life" or "life span" and "Veda" means "knowledge". Ayurveda is the holistic knowledge of a long and healthy life. Its origins date back thousands of years.
As a result of major cultural upheavals the holistic science of Ayurveda became fragmented until the ending of the seventies. Then the great Vedic expert Maharishi Mahesh Yogi inspired the best Ayurvedic experts from all over India, as well as Western doctors and scientists, to gather and complete the ancient traditions of Ayurveda and verify them through modern scientific methods. This complete, holistic form of Ayurveda is called Maharishi Ayurveda. He also established an international network of doctors, clinics and schools.
The first Maharishi Ayurveda product was the famous and thoroughly researched universal tonic "Maharishi Amrit Kalash". As early as 1987 the first production facilities were opened in Noida and Faridabad, India, to produce this precious rasayana in its original, pure form.
Shortly afterwards great dedication and commitment made it possible to add further rasayanas as well as natural cosmetic items, oils and ghees to the product range. Currently, we offer more than 900 high-quality and authentic Ayurveda products. All products were and are prepared strictly according to millennia-old formulas using the classical, complex and traditional production methods.
Today, Maharishi Ayurveda Products (MAP) is the leading brand for authentic, high-quality Ayurveda products. 2,000 employees in India alone are dedicated to serving the health needs of our customers. Ayurvedic experts or Vaidyas advise doctors and customers how to use our products for optimum results. In over 50 countries, including India, Germany, the USA, Canada, Japan and Australia, millions of people are enjoying the vitality and zest for life brought to them by Maharishi Ayurveda.
Unlike many other Indian production facilities, MAP India always places great emphasis on quality assurance. The most up-to-date techniques, production facilities, control systems as well as the excellent and reliable quality are the basis for the many international certificates and distinctions awarded to MAP.