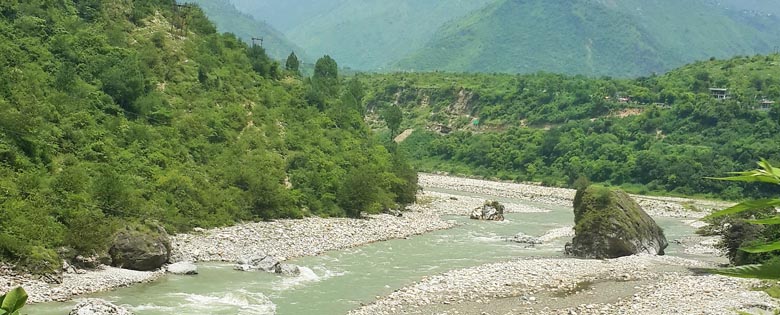 30 Years of Maharishi Ayurveda® Quality
Maharishi Ayurveda – The Pearl of Ayurveda
Maharishi Ayurveda is the original and most holistic form of Ayurveda. In it, thousands of years of Ayurvedic health tradition lives on.
Ayurveda Pioneers in Europe
When we began with the distribution of Ayurvedic products in 1987 we were the pioneers of Ayurveda in Europe. With our decades of experience, we have been able to contribute significantly to the expansion of Ayurveda.
Our main focus has always been on the quality of our products. Our reference for this was the Vedic scholar Maharishi Mahesh Yogi, who spearheaded the revival of Maharishi Ayurveda in the late 1970s. His requirements for the Maharishi Ayurveda products were authenticity, purity, quality, reliability and effectiveness – high standards that we maintain every day.
Maharishi Ayurveda Quality
All our products imported from India are from Maharishi Ayurveda Products India (MAP India). This global leading manufacturer and supplier of high quality Ayurvedic products now exports to more than 50 countries.
An important success factor for the company is its product quality. Maharishi Ayurveda® has access to tremendous knowledge of the whole area of Ayurveda and works closely with a council of internationally recognised Vaidyas (Ayurvedic scholars). During production tradition meets modernity: On the one hand the original and authentic formulas of Maharishi Ayurveda are the basis of the products of Maharishi Ayurveda, while on the other the state-of-the-art facilities, and standardized and certified production procedures ensure consistently high quality.
The quality of MAP preparations has already been recognized by the highest authorities. Thus the MAP India production procedures have received the AYUSH Premium Mark Award, a quality seal according to WHO standards. In addition, MAP India was the only Indian manufacturer to be approved by the Indian Ministry of Health and an expert committee for a project for the organized dissemination and recognition of Ayurveda (Golden Triangle Partnership GTP).

This you can rely on:
Traditional production: We base the manufacture of our products on centuries-old formulas, and produce them according to the often elaborate classical rules in order to unfold the full potential of Ayurvedic knowledge.
Best raw materials: Specially trained pickers harvest our herbs at the ideal time. Only raw materials that meet our high standards – with regard to purity, maturity or potency – are used.
No lazy compromises: If important raw materials are not available, or only in lower quality, we choose not to manufacture products, instead of accepting less-than-ideal quality.
Environmental protection: Ayurveda is the science of longevity, which also means that we protect nature, the health of our employees, and our customers. Where possible we grow our plants on our own land under certified organic cultivation. Rare plants are selectively cultivated to protect species diversity. Packing materials manufactured out of a combination of waste paper and starch, as well as the avoidance of unnecessary transport routes by processing on site, also help protect the environment.
Organic products: A large proportion of our products is available in certified organic quality.
Natural cosmetics: Our cosmetics are a blend of traditional Ayurvedic knowledge and modern standards. They exclusively contain high-quality, natural oils without any synthetic colouring or fragrances. This can be recognized by the seal of approval, 'Controlled natural cosmetics'.
Service: Each company is only as good as its service. We look forward to fulfilling your desires in the field of health. If you cannot reach us, you may use our call-back service.
Safe products thanks to double controls: Our own production facilities in India and double-checking the quality ensure clean products. For example, each product batch in Europe is additionally tested by independent laboratories for pesticide, microbial (molds, bacteria), and heavy metal residues according to the latest standards. Your safety is important to us!
You can rely on it – we will continue to offer you only the very best, purest, properly tested and certified quality in future!
We live Ayurveda!
We, that is Gudrun Buchzik, Deputy Managing Director, Shantanu Banerji, Managing Director, and our dedicated team.
For us, Ayurveda is an important principle of life. We apply it to our work; our daily work with Ayurveda would not feel congruent if our actions and our products were not entirely geared towards the well-being and health of those who trust us.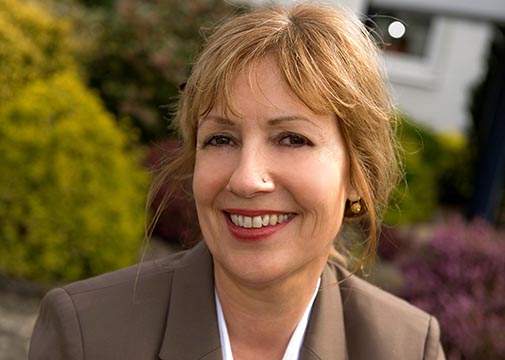 "Authentically living Maharishi Ayurveda, increasing the public's knowledge of it, and being able to support our customers with top products, information, and tips, has delighted me every day for 19 years"
Gudrun Buchzik, Deputy Managing Director
"Balance. This is the key word of Maharishi Ayurveda. Living daily life in balance, both professionally and within the family – that's what I decided to do. This is accomplished by paying attention to the body's messages, routine, and adjusting my diet to my Dosha type; in essence Ayurveda is quite simple."
Shantanu Banerji, Managing Director
Would you like to find out more? You can find further information about our company history and our quality standards here.