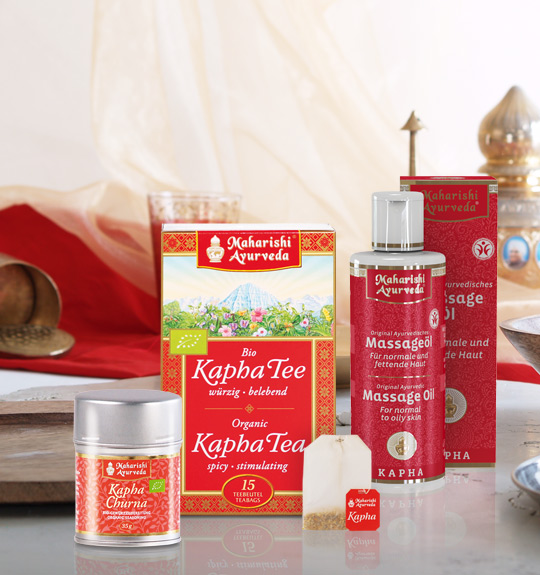 Kapha Products
Strength, endurance and stability: these are the predominant traits of Kapha dosha, which is why it is also called the "structure principle". Kapha dosha is associated with the elements of water and earth. According to the Ayurvedic health teaching, Kapha gives the body, organs, and cells their form and shape, and regulates fluid balance and mental stability. With balanced Kapha we can look forward to energy, peace, strength, endurance and patience.
Too much Kapha is best compensated by activities, foods, colours, and sounds that are stimulating and provide a little "wake up": light, low-fat foods that can be pungent, bitter or astringent, regular sips or drinks of hot water, stimulating massages, such as Garshan dry massage, getting up early (before Kapha time, which starts about 6:00 am), physical exercise and stimulating mental activity.
Ayurveda has many recipes, spices and essential oil blends that are specifically recommended for Kapha types and Kapha imbalances. We have selected the most important products for your convenience here.
Some aspects of Ayurveda knowledge are based on principles and perspectives that differ from Western science as we know it, so please read the important information we have compiled to help you.
For a detailed ingredients list and dosage of each product, please look under the specific product.